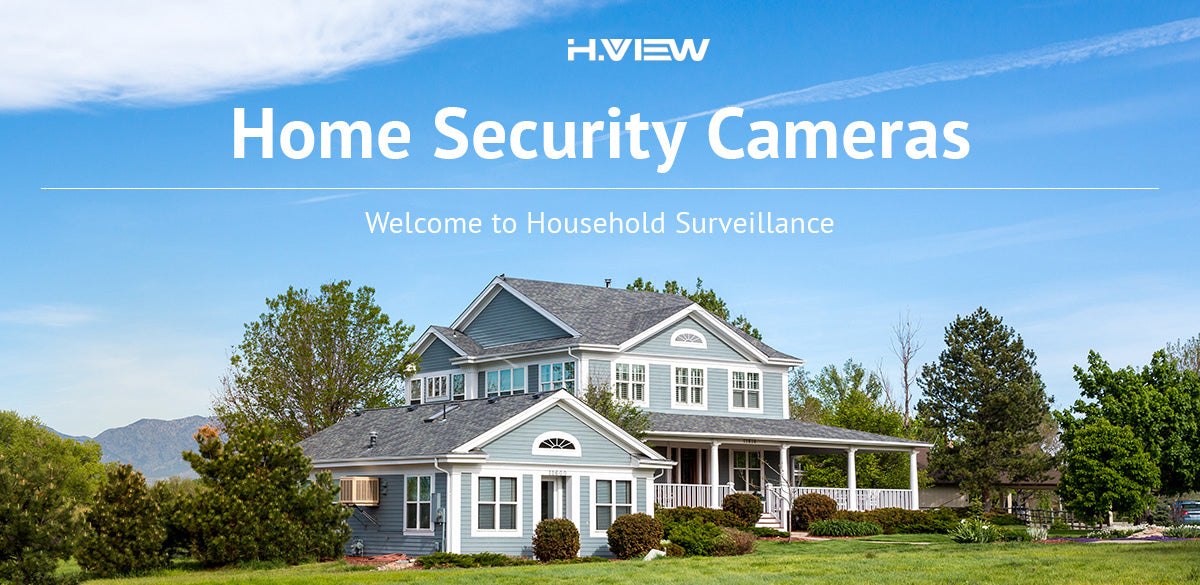 Home Security Cameras – Discover Custom Household Solutions
Home Security Cameras
Home Security Cameras – Are You Gaining the Best Surveillance Coverage for Your Family?
When we talk about home security cameras System, we often get caught up on full HD IP security systems as well as their benefits. These are great options and come ready for easy installation.
In this article, though, we'd like to focus on the home security cameras that make up those systems as well as some useful standalone options for your surveillance setup.
Bringing you a better understanding of the camera models, different product lines and the specifications that come along with them is the best way for you to make an educated choice when it comes to your security.
Plus, we offer the Build Your Kit option, where you can choose from any of our IP cameras to make the perfect custom kit. For that reason, we're going to focus in on the home security cameras that make our systems the ideal security solutions that they are!


Home Security Cameras – The Models
Our home security cameras come in various models that all have their own, different benefits. Generally, the models are offered across several, if not all, of our product lines. Each one is designed to offer a unique type of security with specific features.
When choosing a premade H.View security camera system, as well as building your own system, it is important to know what you are gaining from each camera. As a result, you will be able to strategize where to install each camera based on what it can provide a given area of your property.

Appear in almost all of our product lines.

Outward, eye-catching design for crime deterrence.

IP66 and IP67 all-weather use.

IR night vision and full color night vision (some models).

Perfect for outdoor perimeters as well as high-priority indoor zones.
Available in most product lines.

Sleek, understated design fits in most interiors without being and eye-sore.

Vandalproof, protective dome keeps the camera safe and reliable.

Dome masks the direction of the camera lens, unsettling perpetrators.

IP66 and IP67 weatherproofing.
Turret Cameras
Available in most product lines (slightly less than the previous 2).

Wide viewing angle covers the entire room if placed in corner.

Ball-and-swivel design makes mounting and capturing any angle easy.

Enhanced EXIR night vision.

IP66 and IP67 weatherproof rating
Available in 1080P only.

Pan Tilt and Zoom remote control functions.

20x zoom model available.

30x zoom model available.

Ideal for large outdoor areas (ie parking lots or warehouses).
Home Security Cameras – The Product Lines
At H.View, we have various product lines that are generally delineated by their networking types and levels of resolution. These different product arrays are designed to give you various economic starting points as well as levels of professional features.
Here's a breakdown of our product lines.


HD Analog Home Security Cameras
Our HD analog line of cameras uses traditional analog networking to transmit data from the cameras to the DVR. This is the oldest, time-tested technology that was used since the original development of CCTV security cameras.


Resolutions are now HD, upgrading imaging throughout the line. Along with that, consolidated BNC cabling is now included with these systems. That means the power and data cables run in tandem, like a single cable to streamline the wiring process.


Highlights of the HD Analog Product Line:
Secure analog data transmission.

HD 720P, HD 1080P, HD 5MP, Ultra HD 4K resolutions.

Consolidated BNC cabling.

HD 5MP with color night vision.

Ultra HD 4K with Starlight Full Color Night Vision.
HD IP Home Security Cameras
Our HD IP line of cameras is the most update set of security camera solutions that uses an internet network connection to transmit its data. This makes for improved accessibility and user-friendly navigation of system settings.
This product line has a wide variety of resolutions, camera models and customizable features. Along with that, you can easily access and manage these features via our free mobile app. The cameras connect to your internet network via wireless WiFi connectivity or PoE wired connection. Consequently, the process is streamlined and user-friendly for a DIY experience from start to finish.


Main Points of the HD IP Product Line:
Accessible network connectivity.

HD 1080P, HD 3MP, HD 4MP, Ultra HD 4K resolutions.

PoE single-cable connectivity.

Enhanced IR night vision.

Customizable motion detection.
Top-of-the-Line Ultra HD 4K Home Security Cameras
After you choose which category of home security cameras, you move onto the specific product line within that category. Might as well start at the top with Ultra HD 4K cameras. These cameras feature 3840 x 2160 pixels in its capture images. That means more than 8 million pixels fills each unique image. At 15 frames per second or more, you are gaining an incredible amount of detail in your footage.


This product line includes bullet cameras, dome cameras, turret cameras and is available in both IP and HD analog. Highlights include the all new Ultra HD 4K Strobe Light + PIR Thermal Camera System as well as the Ultra HD 4K Analog System with full color night vision. Both systems offer the premier viewing experience industry-wide.


HD 5MP Color Night Vision Cameras
Our HD 5MP product line only includes our color night vision system. This is an HD analog system that has revolutionized nighttime viewing. It was our first system with color night vision. The cameras provide crisp, detailed images both during the day and at night.
The Perfect Meeting of Price and Performance with HD 4MP
The HD 4MP line is one of our strongest resolutions at some of the best prices around. It features over 4 million pixels per image. The line includes bullet cameras, dome cameras and turret cameras. As a result, this allows you to customize as necessary and add any of these camera models to the mix. These cameras are perfect for both residential and commercial properties on any scale.


The Perfect Entry Point – HD 1080P
The HD 1080P line is the perfect starting point for anyone looking for economical security camera solutions. These are the ideal home security cameras as they are inexpensive as well as provide great HD imaging. The product line is the widest-ranging with fully-wired IP and HD analog systems,WiFi systems,and standalone options.